Welcome, to this month's Oil Painting Blog!
So, Easter has come and gone, and now we are heading for the May and June Bank Holidays. I don't know about you, but this year is flying!
I'm looking forward to the first two weeks in May, as, according to the local plant nurseries, we should, be able to put the new seedlings out to harden. Hopefully, by then, I will get my kitchen back.
For us here at the studio, the beekeeping season kicked off at the weekend. We carried out an inspection, started the spring feed and transferred a 6 framed nuc (half a hive) into a full 12 framed national hive. We have 2 brand new queens, complementary of the bees themselves, who are already laying away, so I think we are in for a great beekeeping year.
If anyone is looking for a reason to head into Dublin, the:
If, by chance, any of you are looking for some new reading material, The Art Institute of Chicago, has just published a book on Cezanne, which I'm just making my way through. The images are terrific and I'm already looking forward to doing a good few studies, that I have pre-selected for the students to try during our 4 week oil painting workshops. Another book, I bought last year, is Van Gogh – the Complete Paintings by Ingo F. Walther and Rainer Metzger and published by Taschen (2012), it's also well worth purchasing. Finally, there is also a new book published by Yale University Press on Giacometti – Alberto Giacometti : Towards The Ultimate Figure, which just came out in the last two weeks and I have yet to purchase myself, but will do by the next blog so I'll give you a run-through on it if you want to hang on!!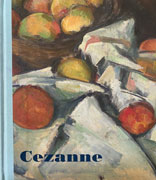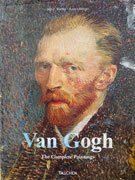 Van Gogh The Complete Paintings Book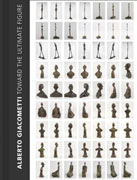 Van Gogh The Complete Paintings Book
The four key players of the Post-Impressionist movement were Paul Cézanne, Vincent Van Gogh, Paul Gauguin and Georges Seurat.
While, they were all well-known during their relatively short life spans, they really only became immortalised in the art world after their deaths and their work went on to influence the careers of many important 20th Century schools and artists, including the Fauves, the Cubists, the Expressionists and even the American Abstract Expressionists. [3]
Paul Cezanne
(1839 – 1906)
Died: 67 yrs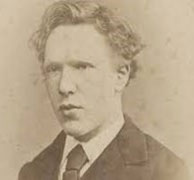 Vincent van Gogh
(1853 – 1890)
Died: 37 yrs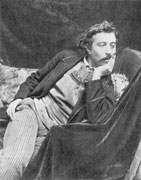 Paul Gauguin
(1848 – 1903)
Died: 55 yrs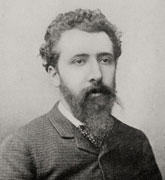 Georges Seurat
(1859 – 1891)
Died: 31 yrs
KEY ARTISTS OF POST-IMPRESSIONISM
PAUL CÉZANNE
Paul Cézanne was the single most influential artist in shaping 20th century art movements. His aim was to find an enduring pictorial form that would make sense of the world and he changed the history of art completely.
Both Monet and Picasso declared that Cézanne 'is the greatest of us all'. [4]
Other painters such as Edgar Degas, Pierre-Auguste Renoir, Paul Gauguin, Kasimir Malevich, Georges Rouault, Paul Klee, and Henri Matisse also acknowledged Cézanne's genius. [5]
He was born in Aix-en-Provence, France, to a very wealthy family. Initially, he studied law but then travelled to Paris to become an artist. Throughout the first decade of his career, the juried Paris Salons refused to accept his paintings. [6] The reason could have been that his work at this time was very dark with violent undertones. In 1874 and 1877, he exhibited with the Impressionists and his work was ridiculed by the public. However, he began to attract the interest of important collectors such as Count Armand Doria and Victor Chocquet and even his fellow artists including Degas, Monet and Gauguin began purchasing his work.
Under the influence of Pissarro, he began over time, to lighten his palette and use smaller brush strokes. He was a slow and methodical painter returning to the same subject matter over and over again, such as Mont Saint Victoire and particularly, his still life's, where he explored spatial relationships, by arranging a small set of household objects along with fruit and vegetables. [7]
He sought to create what he called 'harmony in parallel with nature' by using angled brush strokes and colour juxtapositions. He believed that the Impressionist paintings lacked structure, which he was more interested in portraying, rather than simply capturing a 'sensation' or superficial appearance. He used a wide colour palette which included: –
White – Lead and Zinc White,
Black – Peach Black,
Yellow – Chrome Yellow, Yellow Ochre and Naples Yellow,
Red – Red Ochre, Vermilion, Rose Madder, Carmine, and Burnt Lake,
Blue – Cobalt Blue, Ultramarine Blue, and Prussian Blue,
Green – Emerald Green, Viridian, and Terre Vert,
Orange – Burnt and Raw Sienna.
He also used a pale ground, which is often visible through the gaps in the paint. [8]
He died relatively quickly, after contracting pneumonia, and a year after his death, his work received rave reviews from artists including Picasso, Matisse and Braque.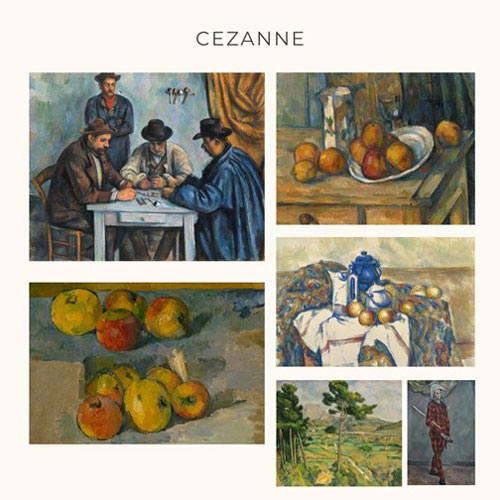 VINCENT VAN GOGH
Vincent Willem van Gogh only painted for 10 years of his tragic life.
During that time, he produced nearly 1000 paintings and a similar number of drawings – however, he only sold one painting when he was alive. Although, he was little appreciated while he lived, his revolutionary paintings had an enormous influence on 20th Century art and is now considered the greatest Dutch artist after Rembrandt. [9]
The son of an evangelical pastor, born exactly one year after a still born brother, also called Vincent, he grew up intelligent and sensitive but was lacking in self-confidence. At 16, he worked as an apprentice art dealer with Goupil and Co, then as a teacher and later as an evangelical preacher before devoting himself as an artist. [10]
He taught himself, by copying from anatomy and perspective books and practicing drawing exercises from Charles Bargue's Drawing Course. In 1885, he painted his first major work, the Potato Eaters, a dark thickly painted image of peasants in Borinage [11] – painted with earth colours – raw umber, raw sienna and ochre.
After he moved to Arles in the south of France, his work became brighter, and he used colour and symbolism to express his feelings. He also incorporated Impressionist and Japanese's Ukiyo-e (woodblock printing) ideas. [12]
Today, Van Gogh's works are among the world's most expensive paintings to have ever sold, and his legacy is honoured by a museum in his name, the Van Gogh Museum in Amsterdam, which holds the world's largest collection of his paintings and drawings. [13]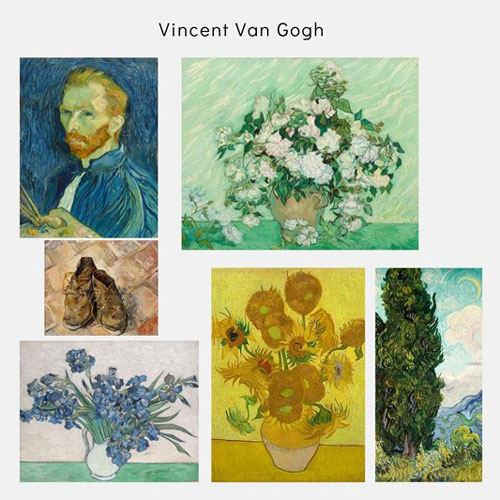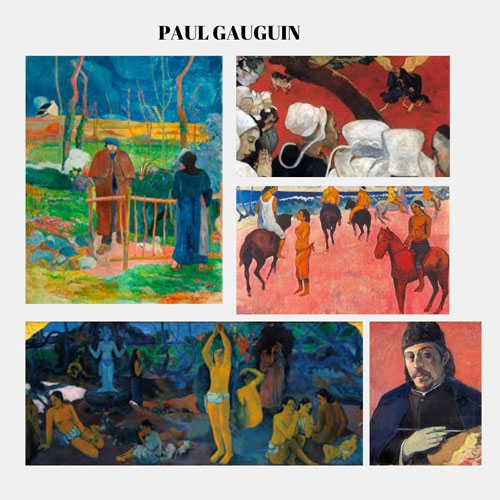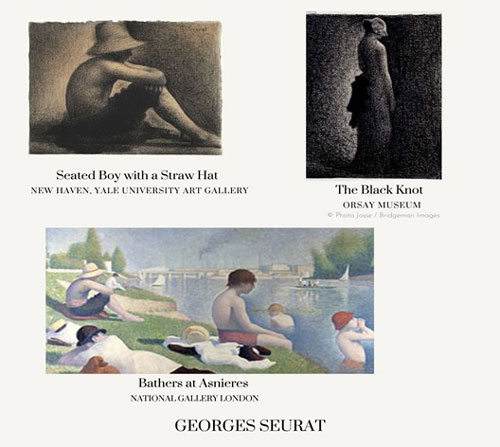 In our next blog, we will be looking at Cubism.
If you would like to learn to paint like Van Gogh or Cezanne why not join us on one of our 4 week workshop programmes, where we cover Van Gogh's landscapes, still life's and floral paintings and some of Cezanne's still life's.
If you want to be prepared in advance, for Father's Day or surprise someone special, whose birthday is just around the corner, with a new hobby, we have online vouchers available for our new Saturday Morning Workshops – Introduction to Oil Painting. These are aimed at the complete beginner, and we supply everything needed to create the paintings that we complete on the morning in question.
Again, I'm exhibiting on Merrion Square every Sunday from 10am – 6pm (weather permitting) and hope to be exhibiting at the People's Art Exhibition on St. Stephens Green which will be taking place between 10 – 12th June 2022.
Until then stay safe and keep painting!
Emily McCormack
2022
* As always, I am not affiliated with any brands, stores, or persons I may or may not mention and your use of any of these products, links and the like are your own risk and it's up to you to do your research/homework before you use them. This is just my opinion and experience.
[1] S, Hodge, 'Painting Masterclass – Creative Techniques of 100 Great Artists' (1st edn, Thames & Hudson 2019) 69.
[2] Wikipedia, 'Post-Impressionism' accessed> 27 April 2022 – https://en.wikipedia.org/wiki/Post-Impressionism.
[3] A, Graham-Dixon, 'Art – The Definitive Visual Guide' (1st edn, Penguin 2008) 361.
[4] Borchardt-Hume, Groom, Haskell, Sidlina, 'Cezanne' (1st edn, The Art Institute of Chicago 2022) 23.
[5] Wikipedia, 'Paul Cezanne' (Online) accessed> 27 April 2022 – https://en.wikipedia.org/wiki/Paul_Cezanne.
[6] Ibid
[7] A, Graham-Dixon, 'Art – The Definitive Visual Guide' (1st edn, Penguin 2008) 368.
[8] S, Hodge, 'Painting Masterclass – Creative Techniques of 100 Great Artists' (1st edn, Thames & Hudson 2019) 177.
[9] S, Hodge, 'Everything you need to know about the greatest Artists and their Works' (2nd edn, Quercus 2013) 163
[10] A, Graham-Dixon, 'Art – The Definitive Visual Guide' (1st edn, Penguin 2008) 374.
[11] S, Hodge, 'Everything you need to know about the greatest Artists and their Works' (2nd edn, Quercus 2013) 163.
[12] Ibid
[13] Wikipedia, 'Vincent van Gogh (Online) accessed> 27 April 2022 – https://en.wikipedia.org/wiki/Vincent_van_Gogh.
Become an insider, subscribe to receive
Stunning previews of new art, discounts, painting tips and early booking for painting workshops.