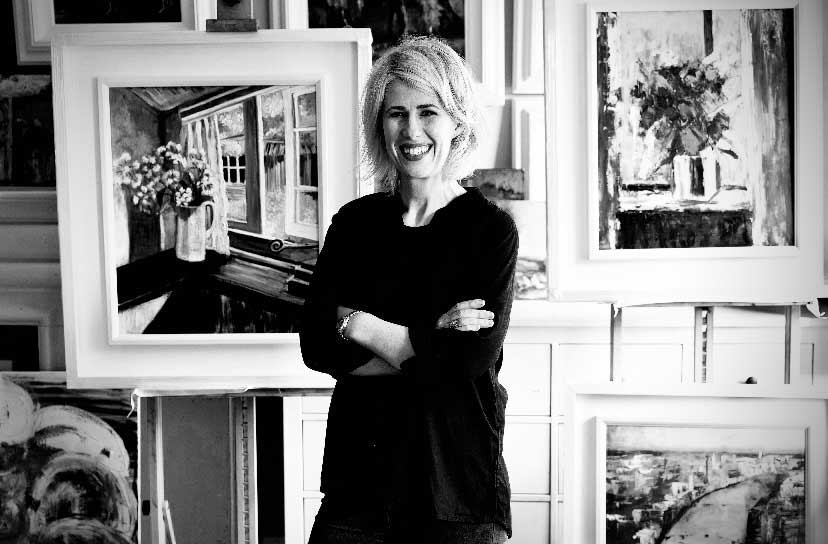 "Let yourself be silently drawn by the strange pull of what you really love.
It will not lead you astray."
(Rumi – poet)
Emily McCormack is an Irish Contemporary Artist who has based her art studio and gallery in Co. Meath, Ireland (Ireland's Ancient East).
Prior to becoming a professional artist and training in the UK, Emily had a successful 20-year career in civil engineering and dispute resolution, training as an arbitrator; achieving four fellowships, three postgraduate diplomas from Trinity College Dublin, University College Dublin and a MSc in Construction Law and Dispute Resolution from Kings College, London.
Since 2019, she has provided hundreds of Oil Painting Workshops from her studio to students of various levels between the ages of 24 and 80.
When in her own studio, Emily works on all kinds of subjects from landscape to still life and is known for her vibrant colour palette, thick brush strokes and texturized paint layers. She works primarily in oil paint and pastel and is currently working on a series of large-scale paintings depicting "Old Ireland".
She exhibits every Sunday (weather and COVID restrictions permitting) at Irelands Merrion Square Open Air Art Gallery – no. 112-113, the Peoples Art – St. Stephens Green from June to August 2022 and from her own gallery based in Co. Meath.
She has been selected for group exhibitions in the UK and across Ireland. Emily is also a member of the online group exhibition known as the 'Art Up Collective' and is in the @likeitartexhibition.
Her work has been acquired by private collectors in North America, United Kingdom and Ireland.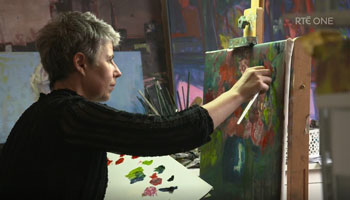 Sincerely grateful and honoured to be featured on RTÉ's Nationwide programme on the 12th November 2021. Many thanks to RTÉ who visited our studio and gardens.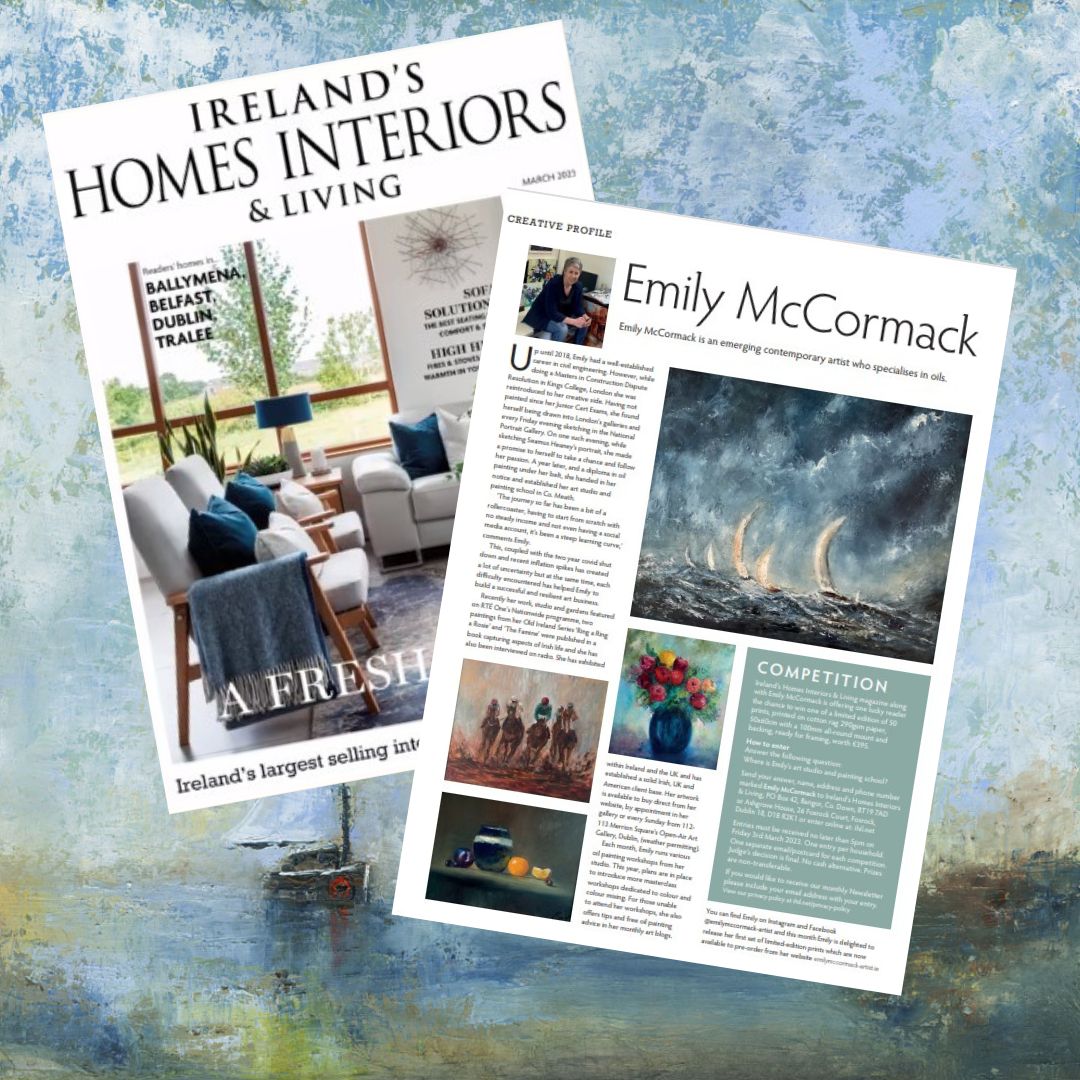 Very grateful to Ireland's Homes Interiors & Living Magazine for the feature in their March 2023 edition. Congratulations to the competition winner who received one of my new limited edition prints.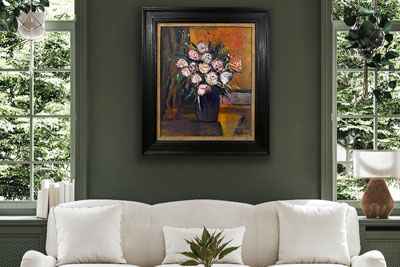 Interview with myself and Aidan O'Reilly from @LikeItArtExhibition with the Thats Life Team on Dublin City FM 103.2.
Broadcast 10th February 2022.