Original Art by Emily McCormack
Welcome to my website, I am an emerging contemporary artist with an art studio and gallery based in Ireland's Ancient East. A collection of my art is available to view online in the gallery, including both my available paintings and examples of my previous work. A recent addition to my website is the opportunity to buy oil paintings online via the shop. If you see a painting in the available paintings that you would like to purchase, please drop me a message.
I work primarily with oil paints, pastels and charcoal. However, I also experiment with mixed media, watercolour and acrylics.
I exhibit in Ireland and the UK and offer drawing and painting workshops from my studio.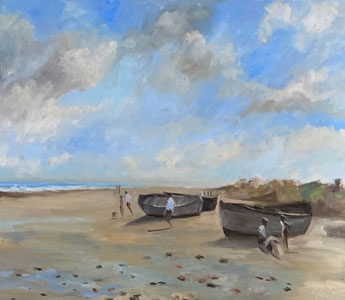 "Artists Sketching in the White Mountains". by Winslow Homer [...]
Be the first to hear about my new blog posts, workshop dates and new art.
Subscribe to my mailing list.