Original Paintings by Artist Emily McCormack
Contemporary Original Oil Paintings
I am a contemporary artist with an art studio and gallery based in Ireland's Ancient East. A collection of my art is available to view online in the gallery, including both my available paintings and examples of my previous work. You can buy paintings online. If you see a painting in the available paintings that you would like to purchase, please drop me a message.
I work primarily with oil paints, pastels and charcoal. However, I also experiment with mixed media, watercolour and acrylics.
I exhibit in Ireland and the UK and offer painting workshops from my studio.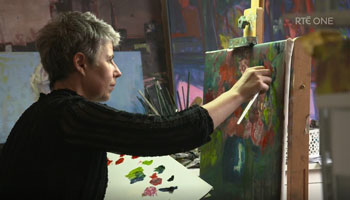 Sincerely grateful and honoured to be featured on RTÉ's Nationwide programme on the 12th November 2021. Many thanks to RTÉ who visited our studio and gardens.
Interview with myself and Aidan O'Reilly from @LikeItArtExhibition with the Thats Life Team on Dublin City FM 103.2.
Broadcast 10th February 2022.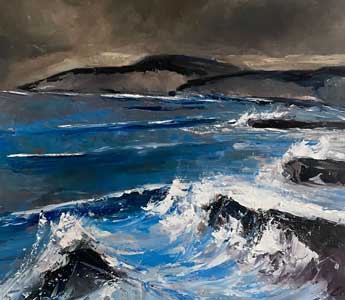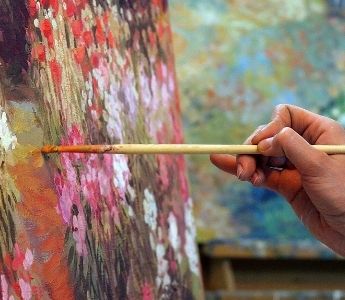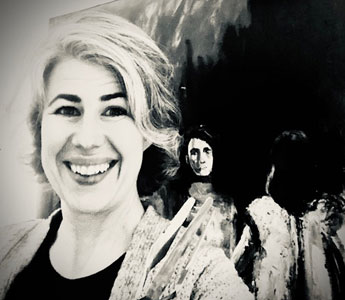 Become an insider, subscribe to receive
Stunning previews of new art, discounts, painting tips and early booking for painting workshops.

"I had been searching for a unique painting that was unmistakenly Dublin to send off to London with a friend who was re-locating. I wasn't quite sure what it would look like until I came across a blue canal scene by Emily which was just perfect. Dealing with Emily was a joy, painting was delivered within 48 hours and beautifully presented, can't recommend enough!"
review on Google

"I saw paintings by Emily on LinkedIn and I thought when I was in the area I would call to see her artwork. I was truly in awe and ended up buying 2 pictures from her. The images online don't do her work justice and the quality of paint and detailing was just beautiful. She has are real love and passion for art and each picture has its own story."
review on Google